Brett Detar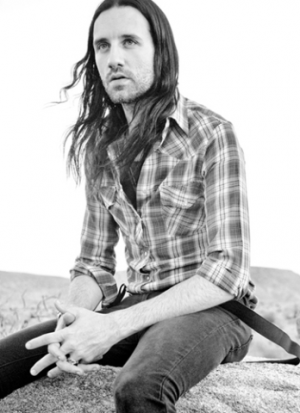 Кратко
Bird In The Tangle is an authentic roots record that takes its listeners on a sweeping journey across coasts and five cities into fleeting highs and empty houses, bleak street lights and closed eyes, the darkest depths of wanderlust and loneliness. Paying homage to the legacy of story-telling found within America`s own art form of country music... in all its weepy, pedal-steel steeped, Yes-Hank-woulda-done-it-this-way glory-- Brett Detar lays bare his soul in this stunning solo debut. The album documents one of the loneliest and most doubtful times in singer/songwriter Brett Detar`s life. After touring the world full-time, releasing five studio albums on both indie and major labels in a successful indie rock band with his childhood friends for ten years, he found himself with splintered musical attachments, changed life goals, and an uncertain musical future.
»Suddenly, the ride stopped and I was left sitting alone in a strange town with no new tours or album. I didn`t know where I belonged in the world," says Detar.
After two failed musical collaborations, a loss of belief in himself and, ultimately, a decision to «quit music», Detar found himself in a deep depression and without an outlet in the (ironically) always sunny side of life, Los Angeles. Save, however, for a small pocket-sized recorder that slowly began filling up with «throw away song ideas».
«I never gave those tapes much consideration until late one night after having a few drinks in the hills by Lake Hollywood. I listened [to them] and realized I had a sizable collection of the most honest, soul-baring songs I`d ever written...I had never listened to them because I had myself convinced I wasn`t a songwriter any more. Something about that night, though, changed my mind».
Call it salvation in the bottom of a Maker`s Mark bottle (or perhaps Merle Haggard`s wise words to «drink up and be somebody» echoing in his mind), somehow, Detar convinced himself to put the pieces together for what was eventually to become Bird In The Tangle.
Armed with over 50 songs, written in a powerful, yet disarmingly vulnerable singing voice on an acoustic guitar, Detar headed down to Nashville. Working with Pete Young (known for his work with Loretta Lynn), Brett recorded the entire album live in a whirlwind three days with some of Music City`s finest session musicians.
«I didn`t rehearse the songs. I didn`t have any of the lyrics memorized. I just got in a room with these guys and we just played what felt right. It was pretty moving to hear those first playbacks. I mean, to hear my songs with mandolin and upright bass and fiddle and pedal steel and to hear these Nashville music veterans tell me all of these incredible stories about working with people like Willie, Levon Helm, Dylan, and George Jones and everyone was incredible. We literally recorded the very first time I ever played these songs with any other human beings and often times the very first take is what we kept. It was all about capturing the feel and the emotion of the songs».
And, while the album`s sound definitely tips its hat to classic Nashville`s southern soul, Detar takes his cues from an incredibly rich array of musical influences. From Gram Parson`s long-haired cosmic California dusty denim country-rock, to the raucous raw rock `n` roll Outlaw country greats such as Waylon Jennings and Billy Joe Shaver, or even the candid delivery of poetically depressive Townes van Zandt, Detar transforms his love of classic American music into a sound completely his own.
From the album`s opener, «Empty House On A Famous Hill», a lilting, swooping ballad that paints a haunting picture of his vacated Los Angeles home, to the eerily evil Appalachian swing of «The Devil`s Gotta Earn», in which Detar sounds like a twisted medicine show master, Detar acknowledges the darker desires and self-destructiveness of the human soul. Even the honky-tonk duet, «This City Dies Tonight», recorded with his wife Shae Acopian Detar... while sounding like a classic June Carter & Johnny Cash, Porter Wagoner & Dolly Parton love song... is actually a tribute to the fleeting nature of memory and monument, disappointment and betrayal.
Ultimately, however, despite all odds, the record stands as a powerful testament to honesty, faith and the power of the human spirit. The anthemic «It`s Only The Night» documents only the darkest, most hellish moments in Detar`s life. And yet, the song reflects a fundamental belief in the strength of the human soul and redemption; at once capable of shutting out all light, and dawning new days to start anew. In «Caged Bird», Detar sings: «I know that a caged bird sings when it cries `cause it can`t spread its wings to take flight in the sky». Shaken and badly broken, Detar assures us that despite all odds, a caged bird still sings, and by God, you can try to break its wings, but it will continue to dream of flying.